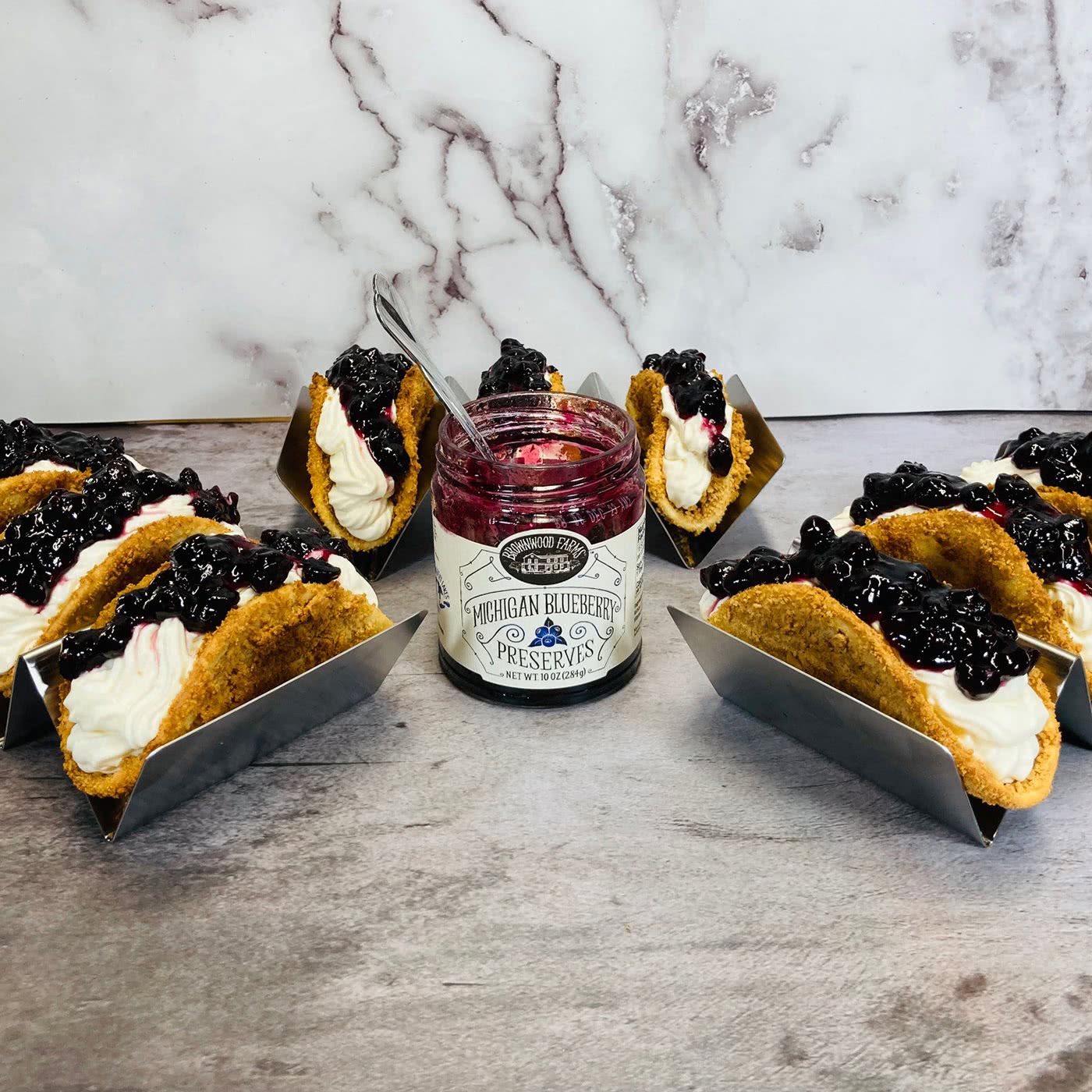 Ingredients
For Shell
9
soft tortillas (street taco size)
1
cup
crushed graham crackers
For Cheesecake Filling
8
oz
regular cream cheese
1
cup
heavy whipping cream
For the Topping
---
Instructions
Pre-Prep Work
1
Take out the cream cheese from the refrigerator or freezer. The cream cheese has to be at room temperature.
2
Crush the graham crackers in a grinder.
Make "Taco Shells"
5
Pre-heat oven to 400 deg °F.
6
Take the melted butter in a wide bowl and crushed crackers on a plate. Take one tortilla circle, dip it into melted butter then coat it in graham cracker crumbs.
7
Lay them on an upside-down muffin tin like pictured below and bake for 10 minutes until just golden brown. Let cool in the pan. (We made all the shells in 2 batches)
Make Cheesecake Filling
8
Take Cream cheese and sugar in a bowl.
9
With a hand beater, beat cream cheese, and sugar for about 1 minute. Add heavy cream, powdered sugar, lime zest, and vanilla extract. Beat for 2 minutes, using medium speed, until forms stiff peaks. Cover it and place it in the fridge for 30 minutes.
Assemble
10
Take out the cheesecake filling from the fridge and transfer it to a piping bag.
12
Follow the same process with the remaining shells.
---
Products Used
Click on the product to learn more about it!